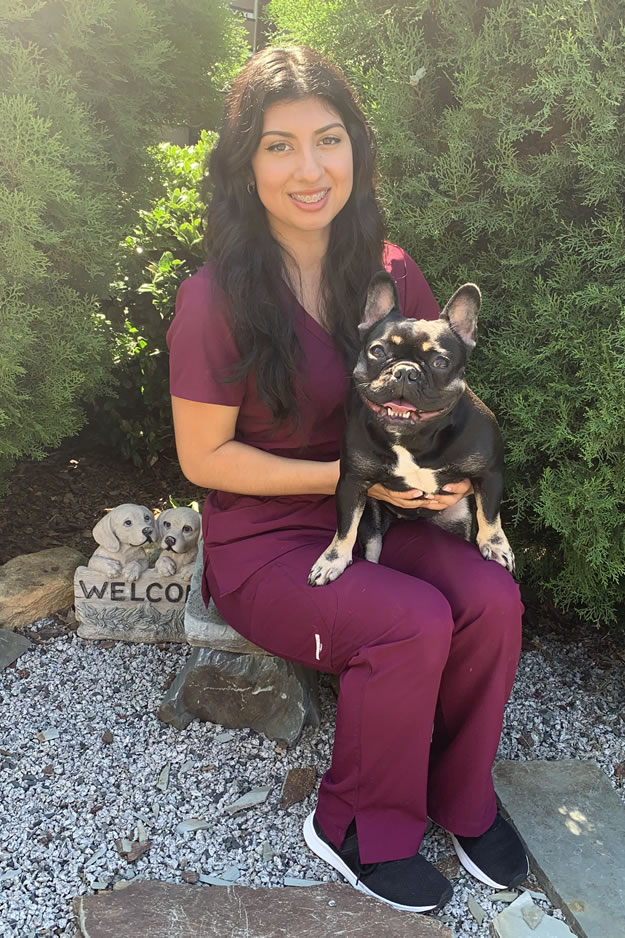 Vet Assistant
Yaleen joined Animal Hospital Biscoe as a veterinary assistant in 2021 and has since enjoyed becoming part of the team. Yaleen has always had a passion for animals and the well-being, health, and happiness of all furry beings.
Yaleen was born and raised in North Carolina. In her free time she enjoys spending time with her family, son, boyfriend and their frenchie Jane. She also enjoys exploring her creative side and love for art, as well as many other arts and crafts projects.
Request Appointment
Located at 302 North Main Street, Biscoe, North Carolina, 27208, Animal Hospital Biscoe provides complete veterinary medical and surgical care for dogs and cats from Biscoe, Montgomery County and surrounding areas in North Carolina.