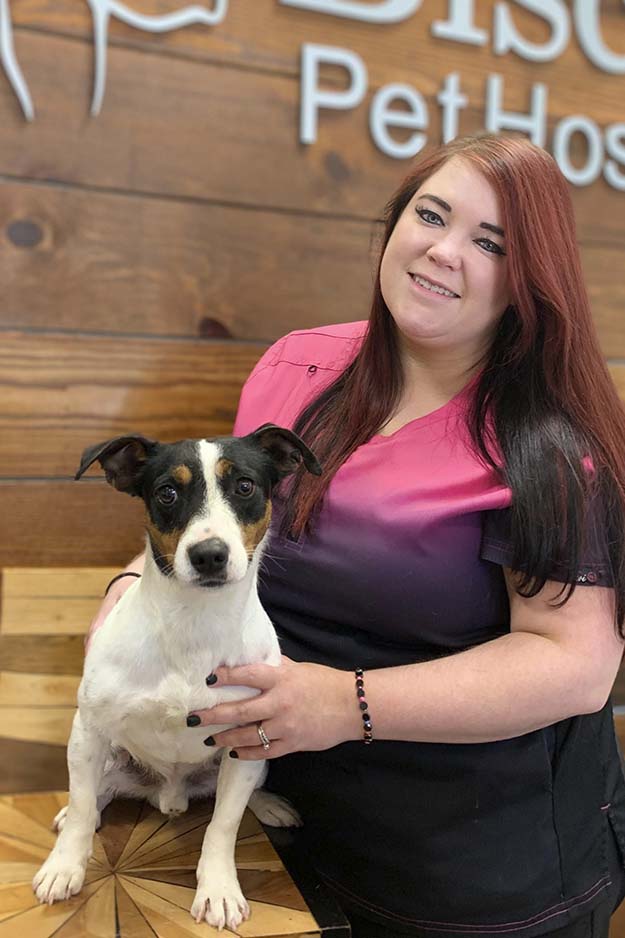 Vet Assistant
Rebecca was born and raised in Star, North Carolina. After graduating from East Montgomery High school, she pursued a Bachelor's degree in Zoology at North Carolina State University with the intention of working with exotic animals; a mammal curator to be exact. However, after graduating and working in veterinary with companion animals, she has found that the joy she feels working with small animals is overwhelming.
She has 2 Jack Russell Terriers (Sadie and Snacks), a Chihuahua/Dachshund mix (Hooch), and a cat named Sashimi.
Rebecca has been working as a vet assistant since 2014 and has worked at Animal Hospital Biscoe since opening in 2016. She enjoys performing dental cleanings on pets, educating pet owners about flea/tick and heartworm prevention, continuing education opportunities, and doing inventory management.
In her free time, Rebecca enjoys going to hockey games, finding unique places to eat, and traveling.
Request Appointment
Located at 302 North Main Street, Biscoe, North Carolina, 27208, Animal Hospital Biscoe provides complete veterinary medical and surgical care for dogs and cats from Biscoe, Montgomery County and surrounding areas in North Carolina.