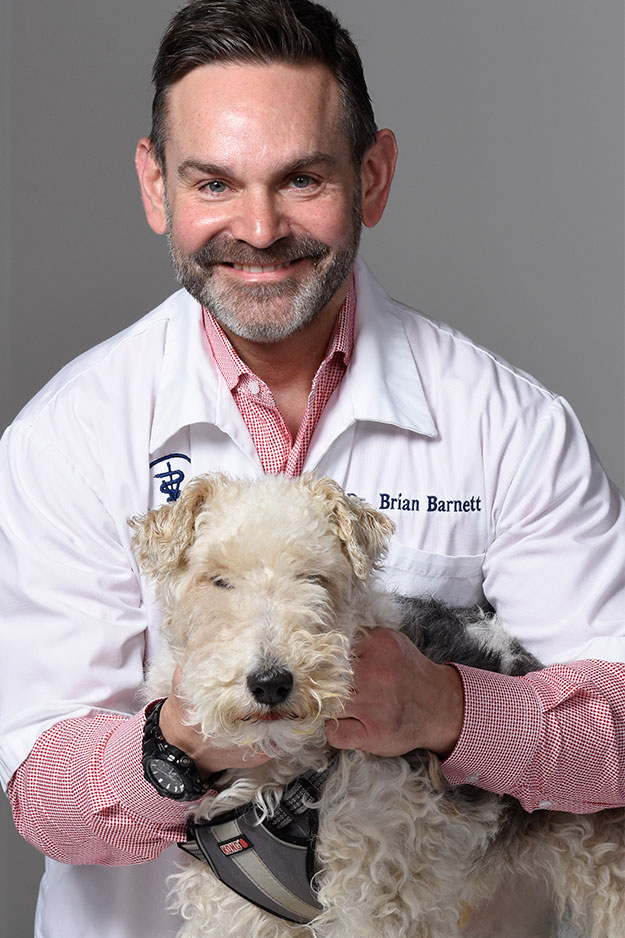 Dr. Brian T. Barnett, DVM, MBA​

Brian is an Army Brat who was born in West Germany and speaks fluent Bavarian. Growing up, he was the beneficiary of plenty of flux and change throughout his formative years. Brian earned his B.S. in Zoology from Auburn University and continued his education there earning his Doctorate of Veterinary Medicine at the Auburn University College of Veterinary Medicine in 1994. While working as a full-time veterinary associate, he went on to obtain his MBA from the Wake Forest University School of Business in 2000.
Brian serves as the Staff Veterinarian for Trone Brand Energy in High Point, NC, a marketing company known nationally as a pet product marketing specialist. Brian has owned and operated Animal Hospital Randolph in Asheboro, NC since 2001 and has owned and operated Animal Hospital Biscoe since 2016.
Brian shares his life with his wife, Shea, a key partner in his business pursuits, his three children, Lucy Kate, Sullivan and Hayes, his three Terriers, Mr. Wilson, Betty and Reynolds and the family cat, Stella. Outside of his veterinary ventures, Brian enjoys weight lifting/fitness training, coin collecting, traveling, reading and any endeavor that involves the outdoors.
Request Appointment
Located at 302 North Main Street, Biscoe, NC 27208, Animal Hospital Biscoe provides complete veterinary medical and surgical care as well as boarding for dogs and cats from Biscoe County and surrounding areas.