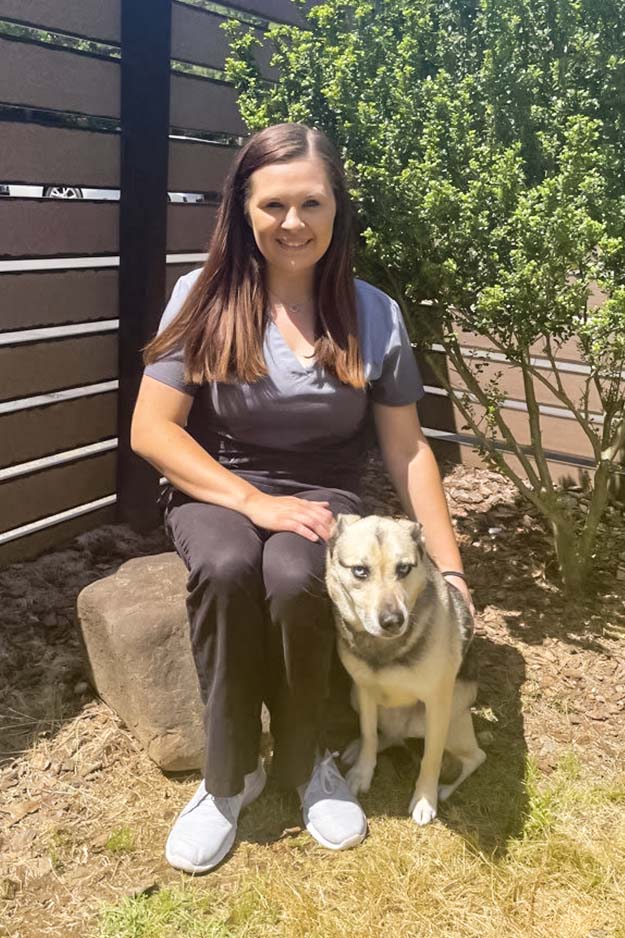 Vet Assistant
Brittany began working as a veterinary assistant for Animal Hospital Biscoe when the practice opened in 2016.
She earned her certificates in small animal care and customer service during her time in Virginia. Brittany likes to engage clients and discuss preventative health care. She enjoys the variety of tasks from radiographs, surgery, dental procedures and continuing education.
Brittany has a background as a euthanasia technician from animal control and experience in doggie daycare, boarding and grooming.
Aside from work, Brittany is raising her daughter on their hobby farm where they raise babydoll sheep, ducks and chickens. In hopes of showing livestock and poultry in the near future. In her free time she enjoys gardening and DIY projects.
Request Appointment
Located at 302 North Main Street, Biscoe, North Carolina, 27208, Animal Hospital Biscoe provides complete veterinary medical and surgical care for dogs and cats from Biscoe, Montgomery County and surrounding areas in North Carolina.